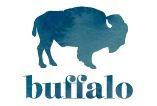 I am so excited to announce to arrival of Buffalo Family Doulas and I would like to personally welcome you to join us on this new journey!
Ever since I've moved to the Buffalo area (almost 6 years ago!), I have fell in love with the sense of community that this city has to offer. Buffalo Family Doulas is committed to providing and maintaining a sense of community for our clients and the Buffalo Niagara Region.
I have had the wonderful privilege of supporting Buffalo families and Buffalo businesses as owner and doula of The Modern Mumsy (which will now be blog dedicated to modern living/parenthood); however, at Buffalo Family Doulas we will still be providing the same professional, quality, non-judgemental support our clients received previously.
Our services have also expanded and we now offer birth doula support, postpartum doula support and placenta encapsulation. Connect with us on social media for the latest updates! We look forward to working with you and your new family!
Save
Save
Save
Save
Save