We went apple picking a couple weekends ago and of course we have massive amounts of apples. 🙂 I have various plans for the apples, one of which was to make an apple pie for a birthday celebration.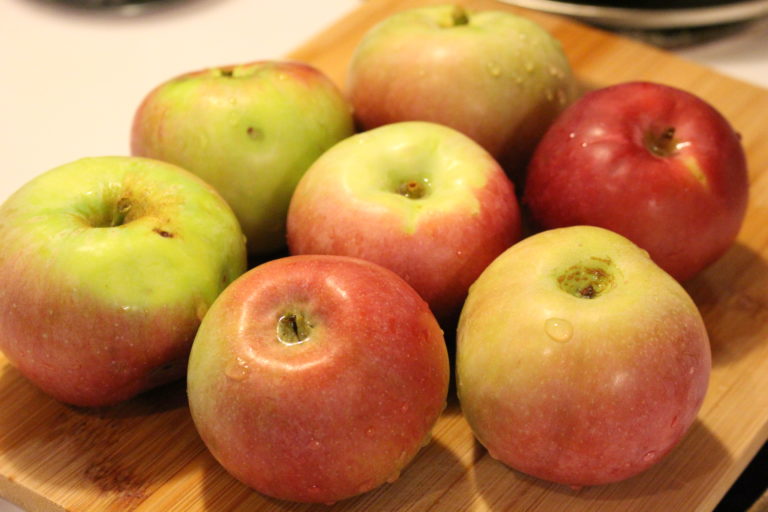 Apple pie can be quite labor intensive but you can literally cut the prep time dramatically by using pre-made pie dough! Store bought pie dough is such a game changer and believe me, people won't really know the difference.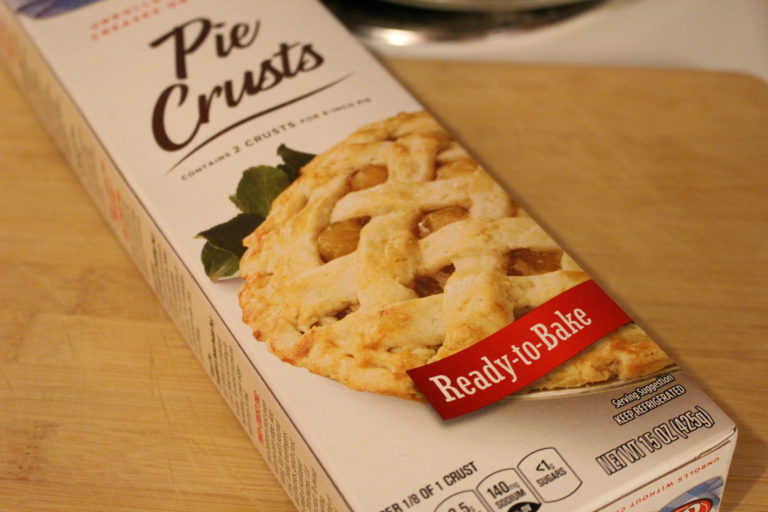 This recipe is super simple but tastes great! Substitute the pie crust ingredients for a store bought pie crust, slice up some apples, throw in a few additional ingredients and you're ready to pop it in the oven!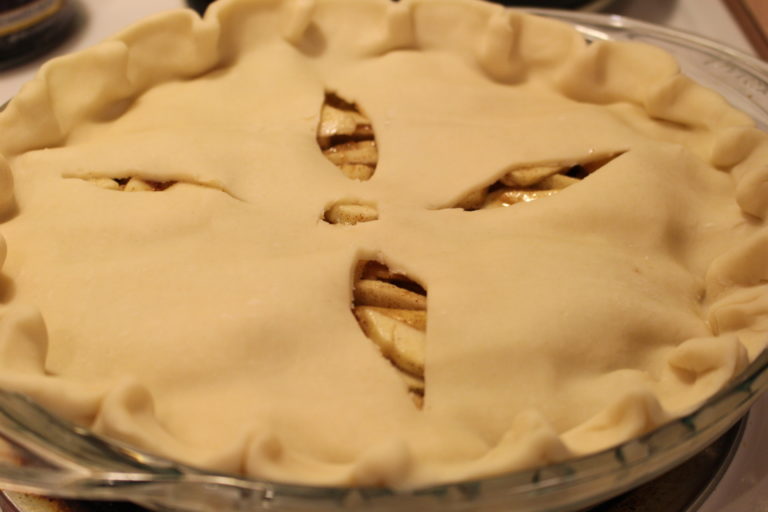 The pie does take a while to bake but it makes your house smell edible, the apples and cinnamon permeating the house immediately puts in you in the fall spirit.  I love serving the apple pie while it's warm with some ice cream and whipped cream! It's such a nice treat!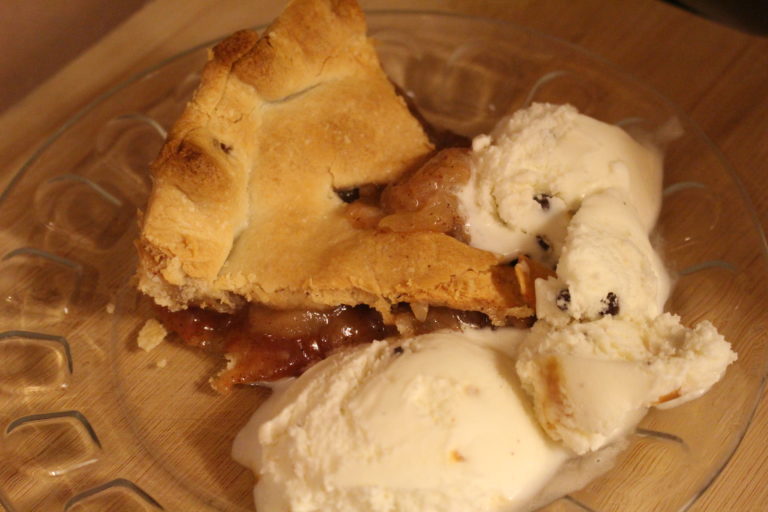 We'd love to know you're favorite tips for cooking or baking with small children! We know it can be tough to find the time, so we are determined to find the best tips to share with you!
Save