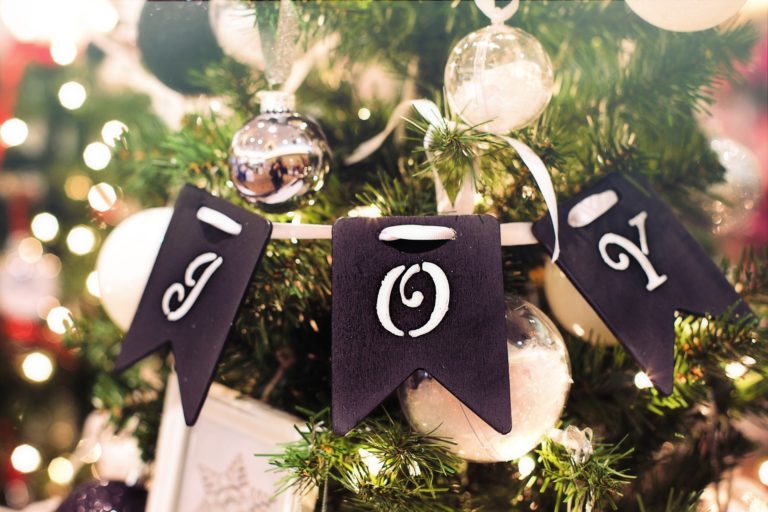 When we're wrapped up in our daily life, you don't realize just how fast the time goes. Day by day, time seems to sometimes drag but in the overall scheme of things this year has just flown by.
I had a lovely Thanksgiving and short visit at my parents home in Massachusetts last week but of course back to reality come Monday morning. As I was filling out paperwork this morning, it really hit me that there is only 2 more days in November and in just a few short weeks we will be entering the new year.
This time of year can bring up so many emotions for many people and I want to let it be known that you are not the only one working through these feelings. For many of us, the next 34 days will be a whirlwind filled with holiday gatherings, cooking, baking, buying gifts, giving gifts and basically running around like a mad person to ensure those around you enjoy the season.
Did you ever notice so much of what we do during this season revolves around impressing other people? There is so much pressure to make sure everything (and everyone) is…well perfect. I was caught up in this idea of perfectionism too. And it didn't do a darn thing for me except stress me out and make me hate my most favorite time of year.
This year, we have made the decision to scale back and focus on what really matters to us most during this season. Everyone has a different idea of what their holiday season should look like and I want you to start incorporating things that are important to you. Start your own family traditions that bring you joy, even if that means going against the grain (and your mother-in-law).
We all deserve to celebrate this season in our own unique way and I would encourage you to really give it some thought, especially if you're expecting a child or newly postpartum. Is it important to you to bring your family around to 4 different houses on Christmas Day? Or would you rather enjoy a nice, relaxing day at one location?
Whatever you prefer to do this holiday season, make sure it brings YOU joy! Let's make a pact, shall we? You (and your sanity) are important and you should have a say in deciding how to celebrate the season. We will support you 110% in however you choose to celebrate!
I'd love to know how you're planning on tackling celebrating this holiday season, so share below or on our social media!
Save